Mar, 1 Posted by LillySinghNet
The official teaser for HBO's upcoming Television movie 'Fahrenheit 451' was released on February 26.
YouTube star Lilly Singh, who plays a tabloid reporter named Raven, tasked with spreading propaganda and broadcasting the firemens' book-burning raids.
Mar, 1 Posted by LillySinghNet
Lilly was recently interviewed by Vogue for their '73 questions' series. She talked about her rapping, creating videos.
—
Video of Lilly Singh [@IISuperwomanII] at Smackdown Live pic.twitter.com/qp9MWzsBuU

— Lilly S. Network (@LSinghUpdatess) February 28, 2018
Lilly went to Smackdown Live on Tuesday and for a dark match, she introduced WWE Superstar Jinder Mahal & was shown on air.
Nov, 8 Posted by LillySinghNet
The 29-year-old, who goes by the name IISuperwomanII on YouTube, is one of the biggest vloggers there is, racking up an insane 12.5 million subscribers on her main channel and an additional 2 million on her daily vlog channel. Last year, Lilly was named the highest earning female YouTuber by Forbes – but that doesn't mean she's left her fans behind. The Canadian star has helped out a number of her followers with their financial difficulties in a generous social media spree. To celebrate reaching 1,000 vlogs on her Superwomanvlogs channel, Lilly decided to give back to her fans. She tweeted: 'What are some of the specific challenges you're facing in life right now? Tweet me the details. xo.'
Jun, 20 Posted by LillySinghNet
Jun, 18 Posted by LillySinghNet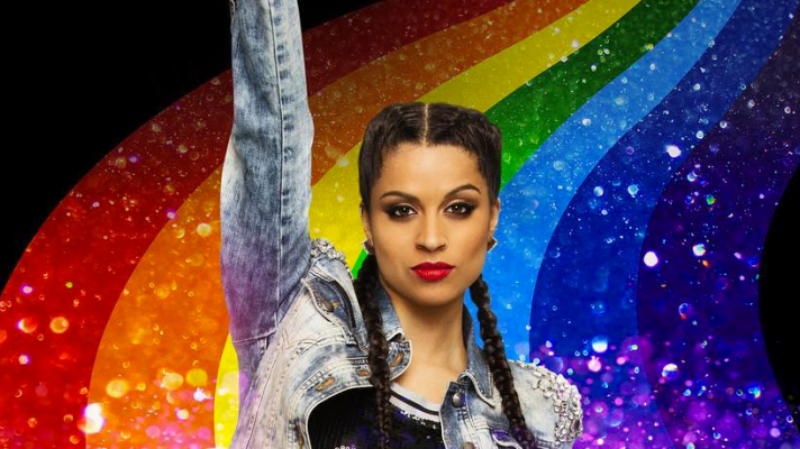 From Variety.com:
YouTube personality Lilly Singh has joined HBO's film adaptation of "Fahrenheit 451," Variety has learned.

Based on Ray Bradbury's classic novel of the same name, the show depicts a future where media is an opiate, history is outlawed, and "firemen" burn books — Montag, a young fireman, forsakes his world, battles his mentor, and struggles to regain his humanity.

Singh will play Raven, a tabloid vlogger who works with the fire department to spread the ministry's propaganda by broadcasting their book-burning raids to fans. She joins an A-list cast that includes Michael B. Jordan, Michael Shannon, and "The Mummy" star Sofia Boutella.

The role marks the digital star's first major acting gig. She previously appeared in the film "Bad Moms" and also voiced a character in "Ice Age: Collision Course." Singh is one of many digitally-native stars who have crossed over into traditional media, such as Colleen Ballinger and Jake Paul.

"Fahrenheit 451" is executive produced by Jordan through his Outlier Productions, Sarah Green of Brace Cove Productions, Alan Gasmer, Peter Jaysen, and Noruz Films' Ramin Bahrani, who is co-writing with Amir Naderi. David Coatsworth is a producer. Bahrani is also directing the pic.

Singh is repped by WME and Sarah Weichel Management.
May, 12 Posted by LillySinghNet
Lilly performed at YTFF Philippines with a surprise guest Humble The Poet! They both sang 'IVIVI' & 'LEH' and they thought of retiring both songs from their live shows. Watch the performance below!
Screen Captures
May, 10 Posted by LillySinghNet
May, 3 Posted by LillySinghNet
Dubai: What inspired you to write How to Be Bawse?
Lilly: I have been so grateful for the good, bad and truly unbelievable experiences I've had over the years and I felt a book was the perfect format to share those lessons.
Dubai: What's the best advice you've been given?
Lilly: During Dwayne Johnson's acceptance speech at the People Choice Award he said, "It is nice to be important but it is more important to be nice." This resonated with me because as I've grown in the entertainment industry. I have seen what happens when fame is thrust upon you.
Dubai: What's your top advice for someone starting out in their career?
Lilly: When you start your career, you're often starting at the bottom. There is this idea that constant growth is necessary and we are tempted to "use escalators" to get to the top. My advice is to put in the work and take the stairs or climb the ladder.
Apr, 27 Posted by LillySinghNet
Apr, 25 Posted by LillySinghNet